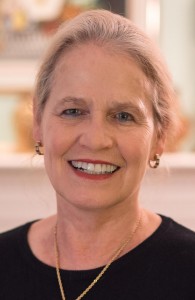 The E. Stanley Jones Foundation has some exciting plans underway to reprint three of E. Stanley Jones' books, Christ of the Mount, Is the Kingdom of God Realism? and, In Christ. Let me tell you a little about each of these potentially life-changing books and ask for your assistance in getting them back into print …. For more details, please read our latest Foundation newsletter!
The Christ of the Mount, (CM) (1931)
"Men need nothing so much as a working philosophy of life and an adequate way to live." With this statement, E. Stanley Jones begins an incisive study of Jesus' Sermon on the Mount. Following the message in the Sermon on the Mount is a valid, vital and practical way to live, according to Jones. This sermon strikes at the whole selfish, competitive idea underlying modern economic life and demands that men cooperate in love or perish in strife. This book is a ringing call for a new type of humanity living out the principles of Jesus…
Is the Kingdom of God Realism? (KGR) (1940)
Here with careful analysis and deep perception, E. Stanley Jones presents the Kingdom of God as the way we are made to live, individually and collectively. This conceptualization is in contrast to much contemporary thinking that spirituality is unrealistic idealism, very nice but irrelevant to practical living. Christianity does have its ideals but it is basically down-to-earth, hard rock reality that we ignore at our peril…
In Christ, (IC), (1961) DEVOTIONAL
This book is a thorough New Testament study of the 172 times the phrase, "In Christ" or its equivalent is found. Jones makes the startling statement that not only does Jesus reveal God but that God reveals Jesus! Jones supports this finding with appropriate New Testament passages. The book is a devotional challenge for us to decide to walk daily with Jesus. In one Daily Affirmation, Jones writes, "In the heart of man a cry, in the heart of God — supply. " This is a deeply satisfying book filled with creative insights…
Each of these books are vintage E. Stanley Jones in keeping with his spiritual legacy as an evangelist, missionary and Jesus follower. Please pray about partnering with the Foundation to bring these books to the marketplace as soon as possible! Thank you!