Learn more about attending the Sat Tal Christian Ashram, September 28, 2017-October 17, 2017.
"I knew that I was to be a missionary and an evangelist, but saw that many evangelists, after a few years of fruitfulness, end up quoting themselves and using phrases of sermons that may have been effective, but now are merely slick, like a coin from constant usage. The danger is that lacking a close-knit fellowship to discipline them, they (the evangelists) become dogmatic, cocksure, and wordy – they are telling others what to do but no one tells them what to do." (E. Stanley Jones, A Song Of Ascents)
Out of the experience of public speaking and the round table conferences, E. Stanley Jones felt the need of a spiritual base – a retreat for spiritual refreshment, where there could be in-depth study and reflection in the company of a close-knit group. He wanted to be accountable to others.
E. Stanley Jones believed that this group experience should be in a familiar Indian context, for he felt strongly that the Christian faith as a universal faith benefits from using indigenous forms to express its message. And so used the term Ashram to express this group fellowship – but he Christianized the concept, with Jesus Christ as the teacher.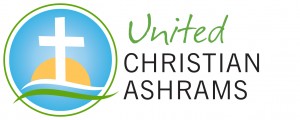 The Christian Ashram movement took hold in India. When Jones was stranded in the United States during World War II, he transplanted the Christian Ashram to the United States and Canada, where it has become a strong spiritual growth ministry. A Christian Ashram inspires the transformation of persons to be followers of Christ and thereby discover, renew and deepen relationships with God, others, and ourselves. To find out more about Christian Ashrams visit www.christianashram.org.
Check out the slideshow of a recent five day stay at Sattal Christian Ashram founded by E. Stanley Jones 85 years ago.
For more information, check out this document on the Indian heritage and theological foundation of the Christian Ashram.